Introduction
There aren't a lot of experiences out there that can beat racing a perfectly tuned snowmobile across a winter landscape – but cruising around with your own remote control snowmobile gets pretty close!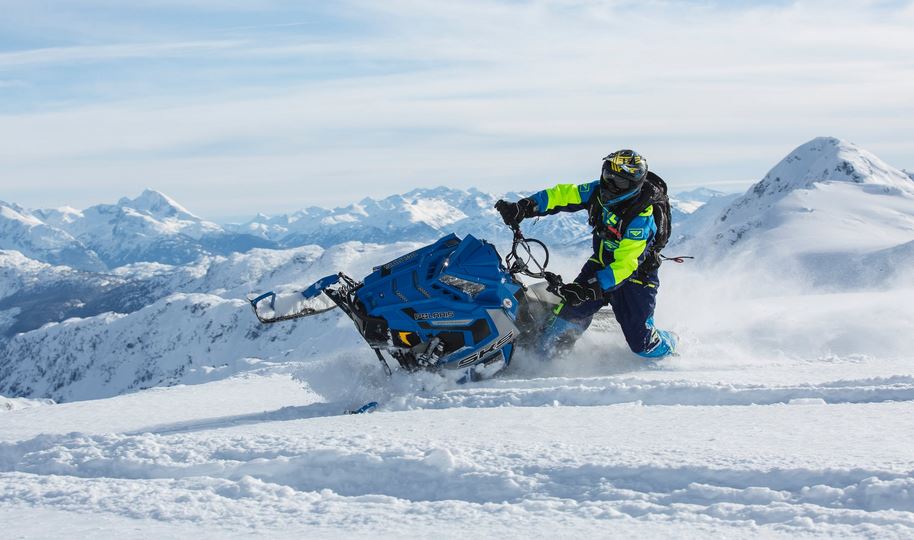 Maybe you're looking something you can break out on those winter days where there's not enough snow to get your "big machine" out and into all the action. Maybe you cannot do pranks with your remote control alligator head because the lake is frozen. Maybe you're looking for something to share with you kids in your life that aren't ready for a full-blown snowmobile of their own. Or maybe you're just looking to have a little bit of fun in the snow without having to spend the kind of money that brand-new snowmobiles command today.
Regardless of the reason why you're looking for the very best remote control snowmobiles on the market today we have you covered.
We have looked at all the different options out there right now, found the very best of the best – and highlight the top five below – and can help you guarantee that your hard earned money is well spent on this kind of technology.
With so many different options out there to pick and choose from settling on the right one can feel like a bit of a tall task. But we took care of all the heavy lifting, digging through the details and specifications (not to mention pile after pile of remote control snowmobile reviews) to make sure that you know exactly what you are getting into when you purchase one of these five machines.
Ready to dive right in?
Let's get right to it!
Highlighting the Five Best Remote Control Snow Mobiles
Shockingly close to the "real deal" snowmobiles made by the folks at Yamaha, you are going to be absolutely blown away at the power and the performance that this remote control machine brings to the table.
Running off of electricity, you'll find that this particular remote control snowmobile is a lot easier to run and operate than the RC snowmobiles that use gasoline.
All you have to do is make sure that the batteries are ready to rock and roll and you'll be able to fire this up and cruising around in the snow for at least two hours on a full charge – and you can even swap out these batteries for fresh ones to get another two hours of operating time without having to stick it on a charger and hope for the best.
Pros
Capable of hitting speeds of 3 mph
Lightweight enough to sit atop pretty fresh powder
Can be charged from completely dead to 100% in four hours
Cons
Extra batteries are a little expensive
Can be driven indoors but that's a lot of wear and tear on the motor drive
Bogs down in wet snow
Verdict
The is a fantastic remote control snowmobile for folks that own a Yamaha and want to have a miniaturized version, as well as kids that are just getting into the world of RC snowmobiles. The best thing about this is that you don't have to spend a small fortune to get some pretty impressive power in your hands.
One of the most capable remote-controlled vehicles you'll find on the market today, this amazing toy looks a lot like a cross between a monster truck and a snowcat you find at ski resorts all over the world.
A radical departure from the traditional snowmobile aesthetic so many people are used to, it's obvious that quite a bit of engineering went on behind the scenes to make this remote-controlled vehicle as effective in the snow as it is.
Each individual "tire" has been carefully crafted to take advantage of its own independent suspension system, to take advantage of its own motor drive system, and the tires themselves have been specifically configured to handle snow as well as sand, ice, and traditional terrain.
This is one of the few remote-controlled snowmobile options out there that you can use all year round!
Pros
Snow entire system provides unparalleled traction
4 GHz wireless control module gives you extra range
Extended battery life guarantees up to 45 minutes (or more) of runtime on a single charge
Cons
This snowmachine doesn't look like a traditional snowmobile
Charging the large capacity battery takes a bit of extra time
Some of the color schemes are more expensive than the "base model" that comes in black
Verdict
If you want a remote-controlled vehicle that can handle pretty much any amount of snow you can think of, and are willing to sacrifice traditional snowmobile aesthetics to get this performance, it's hard to imagine there being a better option out there than the NQD 1:16 Dual Motors Remote Control Truck.
The coolest thing about this remote-controlled vehicle is that it doesn't just look like a tank but operates like one as well!
The tank treads allow for 360° turns on pretty much any kind of terrain imaginable, including deep snow, that just aren't possible with more traditional remote-controlled set ups.
Each of the tracks are powered by four individual wheels and a single power motor, pushing power, torque, and traction to all of the tank treads while also guaranteeing that you can reach pretty impressive speeds when you give this snowmachine the juice!
Another really neat feature with this particular remote-controlled snowmachine is that you can design and configure how it looks up top in a way not possible with other options. A bunch of different building blocks can be used to configure the cabin of the vehicle in any way you can imagine, all while taking advantage of the remote-controlled tank base to cruise through the snow.
Pros
Tank treads offer amazing traction, even in the deepest snow
Full 360° of rotation, turns on a dime even at high speeds
Complete cabin customization with the unique building block set up
Cons
Battery life is a little bit on the short side
Proprietary blocks don't let you use competing options
Remote control capabilities are somewhat limited in range
Verdict
The BIRANCO RC Tracked Racer is a remote-controlled snowmachine that will can handle pretty much any kind of winter terrain you can imagine, cruising up top of – or through – fresh snow, packed snow, snowbanks, and anything else you throw at it. This is another remote-controlled snowmobile that you'll be able to use all year round, too, thanks to the tank tread system that it takes advantage of.
You could even use this RC snowmobile inside if you wanted!
This remote-controlled snowmachine again takes advantage of a unique four wheel, snow tire system that allows it to easily maneuver over winter terrain without any headache or hassle while still being able to be driven in the spring, summer, and fall as well.
Advertised as a "smart buggy", each of the four specifically designed all-terrain tires have independent motor systems that give them extra torque when necessary. This lets you scale snowbanks, chew through powder, and slow climb over rocks or race across flats and ice without any issue.
Best of all, this is one of the few RC snowmobile options out there that comes with a full one year warranty. This protect your investment in a way that a lot of other options out there will not.
Pros
Comes with two batteries are out of the box to keep you up and running for extended amounts of time
Designed with high speed in mind, you can drift, rock climb, and cruise across snow, ice, sand, and anything else you come across
Independent motor system provides extra power and traction to the wheels other snow machines don't have
Cons
Only available in one blue and red color scheme
A little bit on the bulkier side of things compared to other options
Doesn't handle turns as tightly as some of the other snow machines on this list
Verdict
The addition of a secondary battery really helps to secure this remote-controlled snowmachine's spot on our list. The has a 30 minute run time with a full charge, but because you're able to charge up both batteries before you get started – and then charge the replacement battery after you have depleted it while running the backup battery – you'll find a lot of headache and hassle RC snowmobiles bring to the table with power are eliminated entirely.
Not only is this remote-controlled snowmobile going to be able to quickly and easily cruise across snow, ice, and sand without ever breaking a sweat but it can also be quickly converted into an amphibious vehicle that cruises around in the water as well!
No other remote-controlled snowmobile on this list can go from the snowy shores of a lake or pond out onto the ice and even into that cold water if necessary (and then back again), giving you the kind of flexibility with this remote-controlled snowmobile you just won't find elsewhere.
Power top to bottom by a next-generation lithium-ion battery and utilizing amphibious tank treads that cruise through the snow as easily as they cruise through the water this is a game changing toy you'll have fun with for years.
Pros
Amphibious capabilities are tough to find anywhere else
Long-lasting lithium-ion battery provides consistent power on 100% to 1% charge levels
Capable of high-speed 360° turns (even in the water)
Cons
A little bit more expensive than some of the other options out there
Lithium-ion battery takes a while to chargeback to 100%
Not quite as high-performing on land compared to other non-amphibious options
Verdict
There are a lot of remote-controlled snowmobile and snowmachine options out there on the market today, but only a handful of them also have complete amphibious capabilities the way that the does.
If you're really looking to have a unique experience with a remote-controlled toy – out the snow, on the ice, and even in the water – this is the only way to go.
What To Look For When Buying Remote Control Snow Mobiles
There are a couple of different factors you'll want to consider before you drop your cash on any remote-controlled snowmobiles, but three factors loom larger than any others.
Build Quality
Right out of the gate, you need to be sure that the remote-controlled snowmachine you are investing in is well-designed and takes advantage of top-quality construction materials throughout. Any remote-controlled vehicle needs to be protected from melting snow and precipitation if you're going to be running it through winter weather.
Battery Life
Battery life is another big piece of the puzzle when it comes to investing in a remote-controlled snowmobile, particularly if you are set on getting your hands on an electric option compared to those that use gasoline.
You want the most battery life available without sacrificing power or performance, which means looking for lithium-ion options that have rechargeable capabilities, too.
Remote Control Consistency
Lastly, it's important that you find a remote-controlled snowmachine that will respond almost instantly to your controls and your feedback. Some options out there have a bit of a delay that won't only become frustrating but might also compromise your remote control device when you're going over slick, uneven, snowy terrain.
Gas vs Electric – Which is Better for Remote Control Snow Mobiles?
There are a lot of great remote-controlled snowmobiles out there that run off of gasoline (the same gasoline that their "big brother", real deal snowmobiles run off of as well) – with these options are almost always incredibly expensive, difficult to maintain and control, and a lot noisier than their electric brethren.
On the flip side of things, while you won't have to worry about maintenance issues or noise issues with electric powered remote-controlled snowmobiles you also don't get the power or the top end speed that gasoline motors bring to the table.
When you get right down to it, you need to think about how you plan on using this remote-controlled snowmobile going forward. If you want to get really serious into the hobby, aren't afraid to spend quite a bit of money, and look forward to working on a miniature version of a snowmobile the same way you might work on a larger one – with all the power and performance improvements that come with that approach – gasoline might be right for you.
If, on the other hand, you're interested in getting maybe 70% of the same performance without any of that headache or hassle – and without having to worry about carrying around gasoline or spending a small fortune on a remote-controlled snowmobile to begin with – electric options will suit your needs right down to the ground.
Our Recommended Pick
There are really two remote-controlled snowmobiles that separate themselves from the rest of the pack in our breakdown of the five best options on the market today, and they have to be the first snowmobile that we reviewed (the Yamaha replica) in the last snowmobile that we reviewed (the amphibious RC snowmobile).
The not only has the traditional snowmobile looked at some people are after but also has a lot of pretty impressive performance features at an inexpensive price point, combining unique engineering with top-tier battery life and general performance.
The doesn't look anything at all like a traditional snowmobile but is maybe the most capable of all the different options we highlighted above when it comes to cruising on snow, ice, and of course over open water.
Both of these remote-controlled vehicles bring something different to the table but each are well worth your consideration before you pull the trigger on this kind of purchase.
Final Thoughts
At the end of the day, finding the best remote-controlled snowmobile isn't going to be quite as simple or as straightforward as a lot of people make it out to be.
With so many different grade options to pick and choose from (including the five best remote-controlled snowmobiles we highlighted above) you're definitely going to have your work cut out for you.
Different options are going to work well for different people, and depending on the kind of remote control experience you're looking for – and whether you want something that looks like a snowmobile or are willing to sacrifice aesthetics for performance and functionality – some might be a better fit than others.
Thankfully though, as long as you take advantage of all the inside information we highlighted above and really focus on each of the individual reviews we created you shouldn't have any difficulty landing the perfect remote-controlled snowmobile for yourself or the person you are going to be gifting it to.
Regardless of which of the five best remote-controlled snowmobiles you choose the odds are pretty good that you're going to have a great time. The only thing that comes close to cruising across snow on a full-blown snowmobile is remote controlling the machine capable of doing the exact same thing. All of the RC snowmobiles we highlighted in this guide will be a blast to use!