Overview
Many smartphone users don't know that in their device, there is a diagnostic tool installed by default. This app has been designed to give manufacturers the possibility of testing their products and fix bugs before releasing it to the public. One of these apps is the CQATest app which can be found in Motorola phone and other smartphone models
In this article, we will talk about what really is the CQATest app – What it does and what to do when something goes wrong, as well as the common frequently asked questions about CQATest app.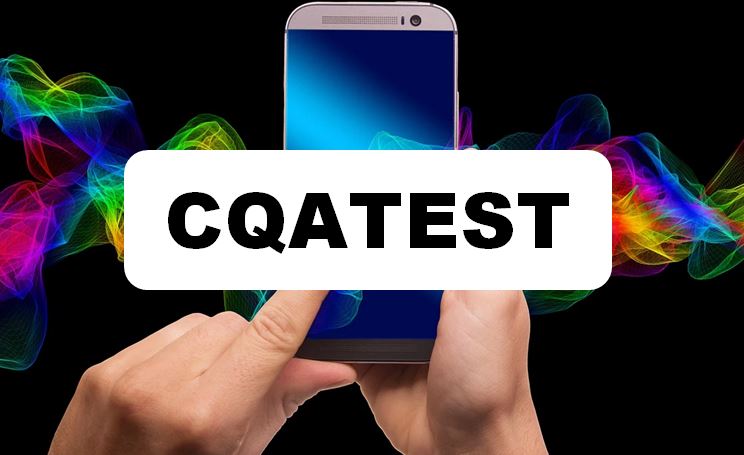 What is the CQATest App
CQA stands for Certified Quality Auditor. The CQA test app is an android app developed by Motorola and deployed on all their Motorola phones and Android devices by default, but it can also be found in Lenovo and other models of smartphone. This application lets you know if the system's performance meets your needs or not and identifies any errors, bugs, strengths/weaknesses within them that need to be addressed promptly before they become a nuisance later down the line.
The CQA Test App also performs a series of tests on Motorola mobile devices to evaluate how different aspects of your phone are functioning – such as checking that apps load properly and identifying any problems with usage-related issues like battery life.
What Exactly does the CQATest App do?
CQATest is a device configuration app that runs quietly on your Android Device. It's utilized by many android phone manufacturer to monitor some of the data without any personal or sensitive information involved. It can be used for functional status and installation date of applications, as well as overall system status at all times. The CQATest app takes care of updating other apps when necessary, while also making sure you're not alerted about anything going wrong with your phone in general
How did the CQATest App get into my Device
The CQA Test app is a diagnostic tool that comes in some mobile phone models like Motorola devices by default, which means, it is already in your phone even before you buy it. The thing is, this app is hidden in your Motorola mobile so you won't see this app on your application gallery or your app drawer. Though this app can be found when you access the app list located in the System menu of your smartphone
The CQAtest app is used by the mobile developer to diagnose your mobile phone. It's usually hidden from you. But if it shows up in the menu, then you should read that section carefully. The main function of this app is to find any problems with your phone. Your developer can put it there by default so that they can find any problems with the phone without alarming you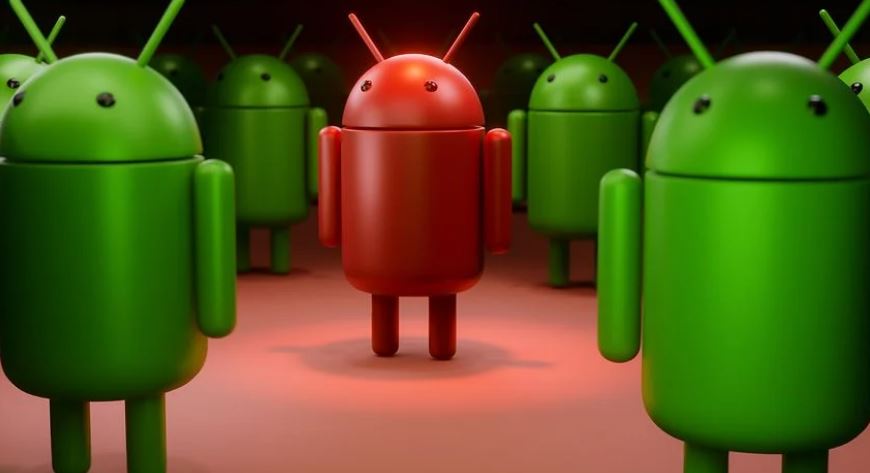 The CQAtest app is used to check how well the external parts of your phone are working. It might affect and slow down the performance of your device like the battery percentage indicator might not show up all of a sudden. You may also have issues with your SIM access like it may change from normal to aeroplane mode on its own often.
These problems with CQAtest app causing huge problems can make your smartphone experience bad. If you have this problem, it is best to do the things we are going to mention later in this article.
FAQ
You can find below the frequently asked questions related to CQATest App
CQA Test stand for what?
CQA Stands for Certified Quality Auditor
Is CQATest App Harmful?
Is the CQA Test app bad? No, the CQATest app on android is not a harmful application and will not do any damage to your phone. You just need to be aware that the CQATest app is supposed to run in the background. If you find this app on your phone, then there might be a problem with your mobile phone.
Can I manually access CQATest App?
The CQATest app is not found in the usual application storage of your phone. It is a hidden tool that can diagnose when something goes wrong with your device. This app isn't in the menu on your phone and may only show up once your phone stops functioning well. If you can't find it, don't worry. It's under the System menu on your device
There is another way to access this app. If you have a Motorola smartphone or any Android phone that supports the CQATest app, type *#*#2486#8#* from your phone number pad and press the call button. You will know if your phone supports it if you are able to access it with the stated method.
Once accessed, it normally has four diagnostic options which are the following:
Sequence Mode
CQA Menu Mode
MMI Test
Model Assembly Mode
The CQATest app can help you find out how well your device works. You can test the different parts of your device with it, including the audio, display, sensor, camera and Bluetooth.
Sometimes, when you use a specific device, it may not have the CQATest app pre-installed. If that is the case, you can download it from the internet. You can Google for "CQAtest app + android" and then download the apk file of the CQA Test app from any legitimate website. Just make sure that you only download apps from websites that are real and not fraud or malicious sites because some of those sites could contain malware that might harm your phone.
How often does CQA Test app pop up?
The CQAtest app is a background app that usually runs in android phones without you noticing. But if there are problems with your device, the CQA test app might show on your apps drawer.
Can CQATest App be manually updated?
The CQA Test app is already installed in your phone by the manufacturer even before you purchase it, however it will automatically get updated to the latest version whenever your device operating system gets updated
Can the CQATest App be uninstalled?
It is not a good idea to have the CQA test app uninstalled, but you can have it disabled like what you do with any other app when you are not using it. Uninstalling the CQA test app might cause problems with your phone. So, it is best not to uninstall it. Just disable it.
Can I Disable and Get rid of this CQATest App?
When the CQAtest app acts weird, it may notify you with the error message "CQA test commserver has started". When this happens, the CQA test app will also appear on your device's main menu.
If this happens, there are two ways to simply disable this app which I will discuss below
Method 1: Force Stop
Step 1: Go to Settings
Step 2: Select CQATest App
Step 3: Press the Force Stop or Clear Cache option
Step 4: Do a system reboot
Method 2: Factory Reset or Hard Reset
Sometimes, following the steps in the above method works. But if not, and the CQA Test app is still there, then you need to do a factory reset or hard reset. To reset your phone to factory settings, follow these steps:
Step 1: Go to your device Settings
Step 2: Select "Backup and Reset".
Step 3: Press the button for "Factory Data Reset"
Before you perform a factory reset on your phone, make sure to back up all of your phone's data. Once you do the factory data reset, it will wipe out all of the pictures and other information that is on your phone. If there is no backup, you can't get them back.
Is the CQA Test App a bug?
This application is not a bug. As mentioned earlier, CQA Test app is a diagnostic tool mostly found by default in Motorola device and Lenovo android device to monitor mobile device performance.
Final Words
If you've seen the CQATest app on android phone, it's likely there for a reason. It's intended to be an informative diagnostic tool that monitors device performance and identify problems with their smartphones.
We hope this article has alleviated some of your concerns about the CQATest app and have provided some helpful tips if you find yourself struggling with any issues related to its abnormal behavior. Do you know why or how the CQATest app ended up installed on your Android? Share in our comments section below!