Introduction
Having a computer virus can surely be a disaster, but many of us have often wondered whether our phones can get viruses too? Read on to find on how security threats and malware can endanger your mobile phone and learn the ways you can protect the information on your android or iPhone from malicious software.
Can You Get a Virus from Opening Email on Your Phone?
It is very much possible to get a virus on your smartphone, similar to how you can get it on your computer, although such viruses on smartphones are not as common as the computer ones. However, such viruses, which infect smartphones, do exist, and your mobile device is vulnerable to many other common threats as well. The conventional virus may not affect your smartphone, but there is a substantial probability that different kinds of threats or malware can compromise the device.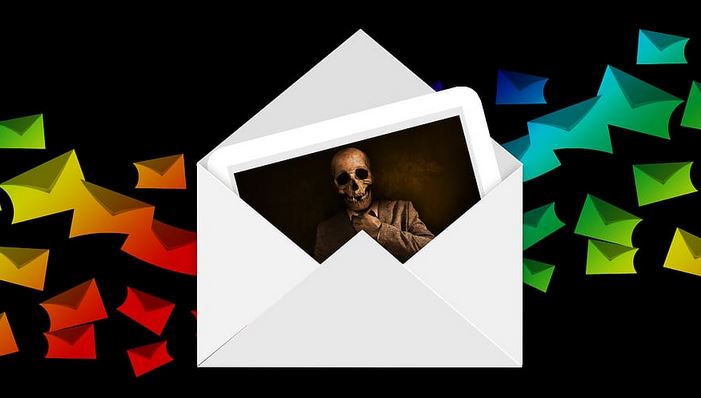 When it comes to the question of whether a smartphone can get a virus from opening an e-mail on the phone, it is quite unlikely. You can, however, get a virus if you open an e-mail and trigger or accept a download. E-mail viruses do exist, but even computers do not get affected if you are just "opening" the e-mail. It is, in fact, quite safe to open the e-mail to read it, but any form of attachments included in the e-mail is dangerous to open.
3 Ways on How You Can Get a Virus from Opening E-Mail on Your Phone
The top three ways of how people can get a virus on their phones through e-mail are:
Through an E-mail Hoax
A virus can spread through hoax e-mail where the virus is the e-mail itself. The damage is similar to it is with other viruses that it clogs up your inbox space and the mail servers. Generally, e-mail viruses are a waste of resources, time, and energy. This means the next time you get an e-mail, you should not forward it, unless you are aware that it is entirely genuine.
Virus in the E-Mail Attachment
The other type of e-mail virus, which is the dangerous kind, is the real one that can cause damage, the self-replicating one. There are variants, which are "harmless," and it forwards itself to your entire contact list. On the other hand, viruses are also programmable for destroying specific files on your system as well. Most of the viruses delivered through e-mail attachments are either executable programs or macro viruses. The best way to avoid such viruses is not to open the attachments.
Virus in the E-Mail Body
Malicious content may also be present in the body of the e-mail. HTML is quite a popular element of e-mails, and it is useful for embedding links and pictures and for scripts that automatically execute and infect your computer with a virus. This is the reason why many e-mail programs block HTML and have a button for clicking to view the content from a trustworthy source only. This is an important feature that should always work since it is a precaution.
Steps on How to Remove the Virus
If you think that your iPhone may have a virus, which can probably be because you are experiencing frequent pop-up adverts or system warnings, or your apps are crashing more than usual. There is a significant increase in the amount of data that your phone is using. In case you feel an external security threat has compromised you, the best thing to do is uninstall the software, which you think is responsible. It is quite straightforward to remove any virus or malware from an iPhone because it is almost impossible for the iPhone's iOS operating system to get infected.
On the other hand, if you are using an Android phone, the signs that you may have a virus on your phone may be that your apps are crashing more than usual. There are unfamiliar apps which are appearing out of nowhere on your phone. There has been a significant increase in your phone data usage, the battery is draining quickly, or your phone is overheating. To get rid of the virus from your Android phone, the best solution is a mobile security app.
You should run an antivirus scan and follow the given instructions on how to remove an Android virus.
Then resolve any issues, which are identifiable and clear risks, which have become known.
If you are not using any specific mobile security programs, then you may have to remove the malware from your phone manually.
Restarting your phone in safe mode is also a good option for a reboot, which prevents third-party apps from running.
When you have restarted your phone in the safe mode, you should go to apps in the settings and look out for any app which may seem suspicious to you. If you do not remember installing the app, then delete it.
Next, uncheck the apps from being device administrators, which you can do so from the security section under the device administrator.
The final step is to go to your downloads section on your phone and delete the malware installation file if it is there.
If the above option is not workable for you, then you should reset your android phone and factory reset data.
Tips to Prevent Reoccurrence
The best advice to prevent the occurrence of a virus on your phone is always to be vigilant and careful when opening or downloading any attachments from unknown persons or if it seems suspicious to you. It is best to keep your phone safe whenever you go online, be sure to use an antivirus on your phone. Mobile security apps are available on both Android and iOS phones, and you can install them anytime as an act of precaution.
Final Thoughts
There are many problems which can be caused by e-mail. There can be scams to take your money, dangerous file attachments, phishing e-mails, which may attempt to steal your personal data, and there can also be links to dangerous websites. Merely opening an e-mail does not cause problems, but it is best to be careful when downloading any attachments from unknown persons or which may seem suspicious.