Introduction
In today's world, technology is making great strides, but it comes with a price. The price is of our privacy. When everything is becoming so easily obtainable, maintaining privacy can be a very difficult task. It is very easy for everyone to know who you are, get your information, and if they want, they can even exploit in any way they want.
In such cases where you would want your identity to stay hidden, burner phones come in. These are the perfect piece of technology aimed to make privacy a factor that you won't have to worry about. It is a mixture of secrecy and convenience and can aid people a lot in tricky situations. As known famously, they are not only used in shady times and can be quite helpful.
What Is a Burner Phone?
Getting into the details now, what exactly is a burner phone? Burner phones are temporary phones that one can use and then, later on, dispose of it. The different and unique thing about burner phones is that they can't be traced back to its owner. These phones are the perfect devices for people who want to keep their identity hidden.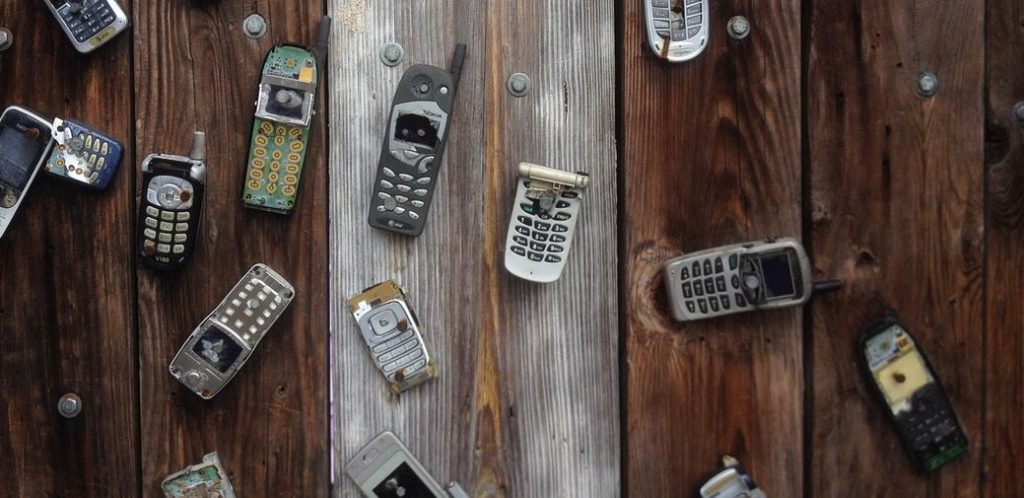 The thing about burner phones is that with the help of these phones you can get a new, untraceable phone number with which you can make phone calls and your identity won't be revealed to another party. Even burner phone carriers won't be able to track your activity.
Another reason why burner phones are untraceable is that you can also buy them using cash, and no credit card or other card details are required while buying it; hence once again, they can't be traced back to the person who owns it.
Since these phones are very affordable and cheap, it is not a problem for people to dump one and get another one in case they are worried about their privacy.
Why Use a Burner Phone?
Burner phones might seem like a device that can be easily exploited because of the anonymous factor of it. These phones are often shown in movies used by criminals who don't want to leave a trace of their existence behind, but there a lot of other times when burner phones are used. It is unjustified to portray a burner phone in a negative light only. Following are the reasons why you should use a burner phone:
Online Buying
Since burner phones are temporary, they can be used if you are buying something online. All the transactions can be made with that phone, and once you're through with it, you can simply just go ahead and dump it away. This way, you won't be spammed continuously by messages and notifications from a certain shopping page or previous customers, buyers, and sellers. It is a great option to get rid of unwanted emails and spam texts.
For Business
Another use of a burner phone is for business purposes. These types of phones come in handy when you don't want your colleagues and coworkers to have your personal phone number. This way you can have a different phone for business only.
For Emergencies
In case of emergencies having a burner phone on hand can also be quite convenient. It is very likely that you may end up in a position where you would have to make an emergency call, and you might run out of charging or credit, etc. In such situations having a burner phone in your car or your home can prove to be quite helpful as it can work as a backup phone.
How Much Does a Burner Phone Cost?
The entire reason why burner phones exist is so that once can get rid of it as soon as they are done using it. To get rid of a phone just after using it once or twice, it is crucial that it does not prove to be a burden financially. Getting an expensive smartphone and then disposing of it might be a foolish act, so to avoid that scenario, it is advised to opt for burner phones if you plan to use it for a smaller period. This is why the burner phones are very cheap and affordable. These phones can be as cheap as $20.
5 Best Phones That You Can Use as a Burner Phone
Below are some great burner phones in an affordable price range.
The first burner on our list is TracFone Alcatel. It completely fulfills the requirements of a phone that you can use temporarily and then dispose of as soon as you're done with it.
This phone is a classic burner phone and doesn't have any features that you can get on a smartphone. It is good for answering/making calls and sending and receiving text messages. This is the most straightforward phone out there and is very affordable. You won't feel bad about disposing of it off once you're done using it.
Another great aspect of this phone is its battery life. The phone's battery is said to last as much as 17 days. The talk time on this phone is five hours. It has a camera and a video recorder in it. This phone also has the 3G feature.
Pros
It has a long-lasting battery life
It has a camera and a video recorder
The talk time is long as well
It has Bluetooth connectivity
It has 3G feature too
Cons
It is very outdated
The camera quality isn't good
Verdict
All in all, is a great phone with which you can perform basic tasks.
Next up is another phone by TracFone. This phone is also very affordable, and what's great about it is that there are a ton of features that one can get from this phone that too, in the price range similar to other burner phones.
This phone has Bluetooth 4.1 wireless technology, and you can even use the internet on it with the help of 4G LTE. It functions smoothly for such a cheap phone as it has a 1.1 GHz Quad-Core processor installed in it. There is also a 2MP camera on the phone, which can take pretty adequate pictures. The internal memory of the phone is up to 4 GB, and it supports a microSD memory card up to 32 GB so you can have expandable memory as well.
Pros
It has internet connectivity
It has Bluetooth connectivity
It has a moderate camera
You can install a memory card in it if you plan to use it for long
Cons
It is a little outdated appearance-wise
The camera quality could be better
Verdict
TracFone ZTE Z233 is a good phone and is affordable as well.
Another small and easy to use phone is Alcatel 10.66. This is also a great burner phone as it can fulfill all basic tasks in a very affordable price range.
This phone is very small and can be easily used as it has a very basic design. It has a 400mah battery. There is a rear camera that can take moderate pictures. It has a 1.8" QQVGA display and 4MB RAM. You can use the 2G network on this phone and the battery standby time is as much as 12.5 days. It has a good speaker, and you can load too many songs into this phone and then play them easily without any issue.
Pros
It is small
The design is very simple
The battery life is long
There is an option for an external SD card
Cons
It can be a little heavy
It is thicker than other phones
Verdict
Alcatel 10.66 is a great burner phone as it comes with a camera as well, and you can have a memory card for extra space.
We have another phone on this list by TracFone. This phone is a bit different from the others because it is a little more advanced and has a better and larger screen.
This is a good phone if you want to use it more than a few times. At times we may need to have a phone that can be used for some time before disposing of it. In case you want to use it as a backup for your business, then this is a good option for you. It has a touch screen, which gives it an advanced look. It is good for calls and messages.
Other than that, there's a camera at the back, and you can even connect it to Wi-Fi and use internet to your heart's desire. You can listen to music on it, store images, and transfer files from one phone to another. You can check your emails on this phone with the email app, and there are some preloaded games as well.
Pros
It has Wi-Fi connectivity
The Bluetooth connection works great
There is a rear camera
It has a touch screen
Cons
The data connectivity isn't great
The customer service isn't very helpful
Verdict
All in all, TracFone LG 306G is a great phone if you want something moderately fancy but don't want to get a smartphone. 
Nokia is known to make the most durable and long-lasting phones. This is another one by them that completely fulfills the role of a burner phone. The unique thing about this phone is that it has a different and beautiful appearance.
With Nokia 8110, you can use a 4G connection and easily browse the internet on your data without needing Wi-Fi. It has a Wi-Fi connection too. It boasts a 2.4-inch 320 x 240 LCD screen, which is pretty good and can be convenient. There is a 2MP camera. It has GPS and Bluetooth 4.1 as well. There is an option for inserting an external memory card too, in case you are down on storage space. It does not have Android as it functions on KaiOS operating system. It still functions pretty well. It is also very attractive as this phone is yellow in color and looks similar to a flip phone.
Pros
It has 4G
There is Bluetooth 4.1 connectivity
It is attractive looking
There is a 2MP camera at the back
Cons
It might lag a little at times
It might be annoyingly long for some users
Verdict
Nokia 8110 is a pretty great phone. It is not a smartphone but offers a lot of features that you might get on a smartphone.
Things to Consider When Buying A Burner Phone
There are some things that one should keep in mind while getting a burner phone:
Price Range
It is important that the phone you get is affordable and doesn't cause a strain on your bank as you don't want to spend a lot on a phone that you will be using for a small amount of time.
Storage
Storage space should be kept in mind too. If it doesn't have a lot of storage space, there should be an option to insert a memory card.
Ease of Use
You might be getting a burner phone if you plan to keep two. So, in that case, be sure to check that it's not very heavy or bulky.
Our Recommendation
For us, the best burner phone in the list is TracFone ZTE Z233, as it offers a ton of features such as 4G and a 2MP camera. The 32GB space also works great, and there is an option for expandable memory too. Lastly, it is quite affordable, so you will be getting a good package.
Final Thoughts
Burner phones are a good idea if you want something that will keep you off the grid. Even if you want something to use till you get a new one or want a backup phone, we have got you covered. The phones mentioned above are great as you will be getting a lot of benefits from these phones all at very low prices.